Culinaria Campus Canteen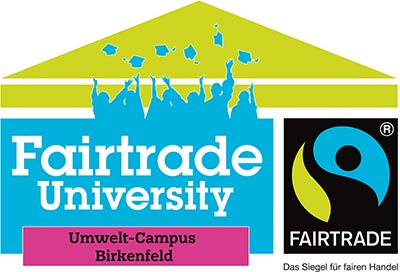 The Culinaria Campus Canteen
The campus canteen serves good food in a nice atmosphere and has a varied menu at an affordable price. The selected, if possible, regional ingredients from which our chef conjures up his menus, or special offers, such as the Ayurvedic menu, always make the meals in the Culinaria Campus Canteen a pleasure.
The following applies to all families: children up to 6 years of age dine with us free of charge when accompanied by an adult.
The buffet is open
Thanks to the generous space, the Campus Canteen can also be transformed into a hall for lavish parties; for a family occasion or a company party. In consultation, an individual menu can be put together to suit each occasion and the taste of the host. Friendly staff is also happy to deliver to your home.
You can find the current menu under our News section.
The opening hours of the Culinaria Campus Canteen are as follows:
Monday to Thursday from 11:00 a.m. to 3:00 p.m.
and
Fridays from 11:00 a.m. to 2:30 p.m.
During the semester break, the opening hours are as follows:
Monday to Thursday from 11:00 a.m. to 2:00 p.m.
and
Fridays from 11:00 a.m. to 1:30 p.m.
Benjamin Straus
Manager Culinaria Campus Canteen
Tel. +49 67 82 17 25 39
Fax +49 67 82 17 11 00
E-mail: b.straus[at]campus-company.eu
Prices
Lunchtime specials: 2,95 € / 5,00 €
Vegetarian : 2,95 € / 5,00 €
Big salad plate : 2,40 € / 4,00 €
Events
Events on a grand scale
The dynamic premises, extensive outdoor facilities on the Environmental Campus and experience in organising large events contribute to the success of events on campus. The Campus Company takes care of event management in a professional manner.
Whether large events with live bands and an extensive supporting programme or smaller events such as art openings or even your family celebration; everything is carefully and reliably planned by us.
We will be happy to provide you with a corresponding offer.
Contact us:
Benjamin Straus
Manager Culinaria Campus Canteen
Tel. +49 67 82 17 25 39
Fax +49 67 82 17 11 00
E-mail: b.straus[at]campus-company.eu